Darby Dan Breeding Incentives
Darby Dan prides itself on having a finger on the pulse of the market. We understand the current economic conditions facing breeders. Last year, many breeders took advantage of our incentives. Thanks in large part to their support, last year was an overwhelming success for our young stallions. To continue this momentum into this year, Darby Dan will offer the following incentives:

Pay $500 non-refundable enrollment fee.
Breed 1 mare in the first year stallion stands at stud at $7,500 SN.
Breed 1 mare in the second year stallion stands at stud (either on vested BR for free or to fulfill the 1 live foal requirement at $7,500 SN)
Have 1 live foal and pay the stud fee .
Your lifetime breeding right begins in the stallion's second year at stud (assuming 1 live foal has been produced and the stud fee is paid in full) and continues for the breeding life of the stallion.
(SOLD OUT)
Your lifetime breeding right begins in 2019 and continues for the Breeding life of the stallion.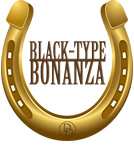 Have a mare that is black type or a black type producer? She may be eligible for a reduced stud fee. The level of black type achieved will determine which stallion for which she may be eligible.

A 20/20 mating occurs when a pattern has two or more Graded Stakes winners with a CSI values above 20 in G1 Goldmine.
This 20/20 match indicates this hypo-mating has at least 2 superior racehorses with a very similar pattern.
20/20 matches may be eligible for special incentives
The G1 Goldmine 20/20 program may be accessed through our website and is located on the "Breeding Analysis" page of each stallion.